Our internet; Our cyber security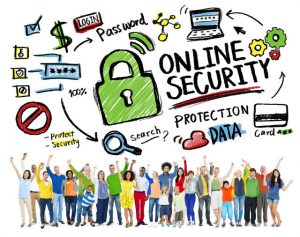 The Tip
Cybersecurity month, week one. The internet is something we all share, and we all share a responsibility for keeping it safe. Thankfully there are simple ways we can all contribute to our collective Human Firewall.
The Detail
Get Cyber Safe is a website sponsored by the government of Canada and is a great place to learn more about keeping you and your family safe online. They also publish content on Twitter, Facebook, Instagram, and LinkedIn. Get Cyber Safe is part of the newly-created Canadian Centre for Cyber Security. Although the Cyber Centre is focused on government systems and critical infrastructure, and building a stronger cyber security communities with private and public sector partners, they also play a role in helping Canadians keep our personal cyber footprint safe at home, at work, and in our community.
It is up to all of us to implement changes in our daily habits, so we are all more aware and cyber secure. Learn more about how all of our digitally connected devices can be kept safe. Talk to your kidsabout being safe digital citizens. Learn more about shopping securely and knowing when to not share things on social media. Cybersecurity is a team event. Talk to your friends and share good tips and habits.
Special Bonus Tip
We should all know by now that using the same password on multiple sites is a big security no-no! We might think our username:password is safe with the big companies, but this is absolutely not true. Did you know there is a service where you can check to see if your information has been in a known compromise?