Smartphone Smarts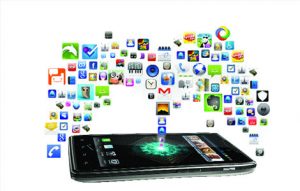 The Tip
As the smartphone market has matured and become a part of everyday life for most of us, the proliferation of bad actors in the app market has kept pace.
The Detail
We've all come to depend on apps that make our lives easier. Apps give us instant access to news, weather, shopping, banking, social networks and more. With so many new and useful apps arriving all the time, it's easy to get caught up in the excitement, throw caution to the wind, and start downloading without giving much thought to it. It is easy by design. It's important to take a minute though and do a little due diligence, especially if using an Android device. It's important to verify that the app is coming from a trusted source. More and more apps are being discovered with malware and other vulnerabilities that not only put our privacy at risk, but can also damage your device.
Here are some things to consider when downloading apps and using your device;
Always keep your operating system and your apps up-to-date
Be sure of the source, go through the official app store for your operating system and avoid apps from other sources
Read the reviews
Read and understand the privacy policy to be sure of what information you will be giving up
Delete old apps you no longer use
Be aware of the law. Canada's anti-spam legislation (CASL) prohibits the installation of software without consent, including apps on phones. It also requires software developers and distributors to clearly identify themselves and describe the program. If the software collects personal information or performs other functions listed in CASL, they are required to describe those functions in a form separate from the licence agreement.
Special Bonus Tip
The theme for this week of Cybersecurity month is Buy Secure. That means not only practicing safe habits when Shopping Online but also being aware on the importance of buying devices and apps from reputable sources.