Safe Online Banking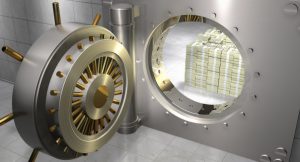 The Tip
Most of us use online banking to some extent these days. It's important to use good habits when doing so. If the following tips sound a little familiar, it's because being safe online in any capacity, not just banking, pretty much boils down to these 5 basics.
The Detail
Banks use comprehensive safeguards to protect the integrity and security of your information and financial transactions. You need to do the same.
Good password habits. Use strong passwords and don't reuse or recycle them. Bank passwords especially should be changed periodically.
If your bank offers two-factor authentication, use it.
Beware of phishing. We'll never ask you for your password via email. Neither will your bank
Always use a secure connection (https) and avoid banking over public wifi.
Be sure to always log out when you are done and not just close your browser.
Thank you to Greg Ferguson for the inspiration for today's tip, which he found in the "CUCCIO Fast Five: IT News" a great newsletter from the Canadian University Council of Chief Information Officers – http://www.cuccio.net/.
Become your own human firewall and develop your home-grown culture of security 🙂
If you have more questions about these topics, please contact UTS and we'd be happy to offer what guidance we can. There is also a wealth of information to be found using your favourite search engine.