5 Tips to Securing Your Webcam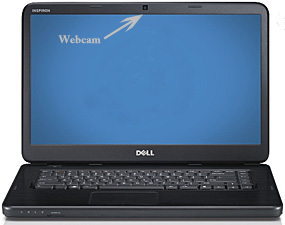 The Tip
January 28 was Data Privacy Day. Read this post about the importance of securing your webcam and protecting your privacy. This is a guest-post by Marc Saltzman, who has reported on the high-tech industry since 1996 as a freelance journalist, author, lecturer, consultant, and radio and TV personality. It is taken from The Government of Canada's 'Get Cyber Safe Blog'
https://www.getcybersafe.gc.ca/cnt/blg/pst-20150128-en.aspx
In case you missed the news, a young person discovered someone was spying on them via their webcam – while they were watching a DVD movie on their laptop in the bathtub, no less.
Can this really be true? While it's not likely, it's technically possible, yes.
It's a privacy nightmare to think someone has remotely hijacked your webcam and is watching you in front of your computer without your knowledge.
The Detail
And so the following are a few precautions you can take to minimize the odds of this happening.
If you're using an external webcam – that is, one that plugs into your computer's USB port – only connect it when you need it. Yes, it can be a pain to remember to plug it in whenever you want to Skype or Facetime with someone, but at least you'll know 100 percent you aren't been spied on if there's no camera connected.

Some external cameras have a small cover you can close over the webcam lens, so be sure you take advantage of this when you're not using it. If your webcam doesn't have this, you can point it to the ceiling until you need it, or place a small piece of electrical tape on the front of the webcam – but don't place it directly over the lens or else it could damage it.

If your laptop or desktop has a built-in webcam, be sure to have good computer security software installed (which you should have anyway, of course). A good security suite includes antivirus, anti-spyware, a firewall and other tools to keep the bad guys from getting in. Good web browsers should also notify you if your webcam is being activated and you may be prompted to agree.

If you need to have your computer repaired, take it to a trustworthy source or else an ill-intentioned technician could secretly install spying software on your PC; ensure remote access programs aren't on your laptop or desktop you didn't install yourself. If you find something, immediately uninstall it and bring it to a trusted source.

Be sure your wireless network has strong security settings and a good password to prevent outsiders from accessing your Wi-Fi network without your consent. Another tip is to go to the webcam's settings/options and enable some kind of notification when it's being used, such as a small light that turns on near the webcam or a sound alert – if it doesn't do it already (most will have a small light illuminate when activated).
For more of Marc Saltzman's tips, reviews and videos, follow him on Twitter: @marc_saltzman
If you have more questions about these topics, please contact UTS and we'd be happy to offer what guidance we can. There is also a wealth of information to be found using your favourite search engine.